1. How To Choose A Professional Contractor For Your Apartment Refurbishment
Finding the right contractor for your apartment refurbishment can be a difficult process. As with most major decisions, it is important to take your time and do your research when deciding who should take on your project. Here are some tips for how to choose the perfect contractor for the job. First and foremost, make sure you are selecting someone who knows the area well and specializes in apartment refurbishment. As with any other construction project, this type of work requires specialized knowledge and experience in order to be done correctly. Ask your friends or family if they know any contractors they would recommend, or look up local firms online. Be sure to read up on their reviews as well to get an idea of their quality of work. Once you have found a couple potential contractors, you should request that they provide an estimate for the project. This will help you determine if their services significantly align with what you want for the project and if their prices are within your budget. Additionally, ask for a list of references from recently completed jobs so that you can check their credentials and get an idea of the kind of work they do. When reviewing potential contractors, you should also consider their personnel. Make sure they have the necessary technical skills and experience on staff to manage the scope of work that needs to be done. Additionally, inquire about their project management system, since it is important to have a point person who is responsible for delegation and communication throughout the entire project. Ultimately, it is essential that you are comfortable and confident with your chosen contractor before signing any contracts or agreements. Interviewing them in person or via a video conference call can be a great opportunity to gauge their work ethic and professionalism. Many contractors have portfolios of past projects so it may be helpful to ask them if they can provide pictures of past apartment renovations as well in order to get an idea of how meticulous and detail-oriented they are. Choosing the right contractor for your apartment refurbishment is a big decision that requires careful consideration and research in order to ensure a successful job outcome. By following these steps, you will be better equipped to find the perfect contractor that is both qualified and reliable for your specific renovation needs.
2. Exploring Design Possibilities with Apartment Refurbishments
Apartment refurbishments are a great way to maximize the potential of your home and make it more enjoyable to live in. By renovating your apartment, you can make it stylish, comfortable, and functional. Refurbishments allow you to explore different design possibilities so that you can make the most out of your living space. When refurbishing your apartment, it's important to think about the way you would like to use the space. Consider things like layout and furniture placement to identify potential problem areas. By evaluating the current design, you can brainstorm creative solutions that help create a positive flow in your home. Once you have developed a vision for your space, it's time to think about materials and finishes. Carefully select colors and materials that will bring your plan to existence and fulfill both aesthetic and practical needs. Durable materials like hardwood flooring can withstand high levels of foot traffic while wallpapers and carpets add texture and warmth to a room. To ensure that the design satisfies all of your requirements consider hiring an architect or interior designer. They will be able to provide expert advice and resources on the best ways to implement your ideas while making sure they are safe and comply with any building regulations. Additionally, they can also provide guidance on how to maximize the current layout of the apartment. Apartment refurbishments offer an opportunity for homeowners to add value and improve their living experience. Taking the time to explore different design possibilities is well worth the effort as it can help create a comfortable and inviting living space - one that will be enjoyed for years to come.
3. Benefits of an Apartment Refurbishment
An apartment refurbishment offers a range of opportunities for upgrading the condition of any property. Investing in a refurbishment not only adds value, but it can also bring numerous other advantages. Renovating an apartment comes with several advantages, ranging from an improved layout to increased comfort and ease and quality of living. A refurbishment will often create usable space by increasing the living area and maximizing the floor plan. This is a great way to modernize a property, whilst adapting it to a particular space or style. Another benefit of an apartment refurbishment is enhanced efficiency and cost savings. Modernizing an apartment often includes insulation upgrades or reinvesting in energy efficient appliances. This can help reduce the cost of utilities and save you money over the long term. Additionally, it could make your apartment more attractive to prospective tenants or buyers, providing an added boost to your property's value. When it comes to interior design and decorating, an apartment refurbishment can offer plenty of opportunities to make your property stylish and contemporary. Choosing new colour schemes and furniture pieces can breathe new life into an otherwise plain apartment, whilst having the potential to make it more inviting for yourself, family or guests. You could even incorporate modern technology like home automation systems if the budget allows. Doing so could further increase the value of the property by offering a greater sense of control and convenience. Refurbishing an apartment can also address practical problems such as repairs and maintenance issues which may have been neglected over time. All necessary repairs should be made if you want to enjoy a comfortable and safe living environment. Common repairs include brickwork, roofing, plumbing, wiring and flooring which should be taken care of before any redecorating begins. Overall, investing in an apartment refurbishment can benefit homeowners in many ways. It can add value to the property, and also improve efficiency and comfort levels for those who inhabit it. Furthermore, there are numerous opportunities for personalization with regard to style and interior design which can make the apartment uniquely yours.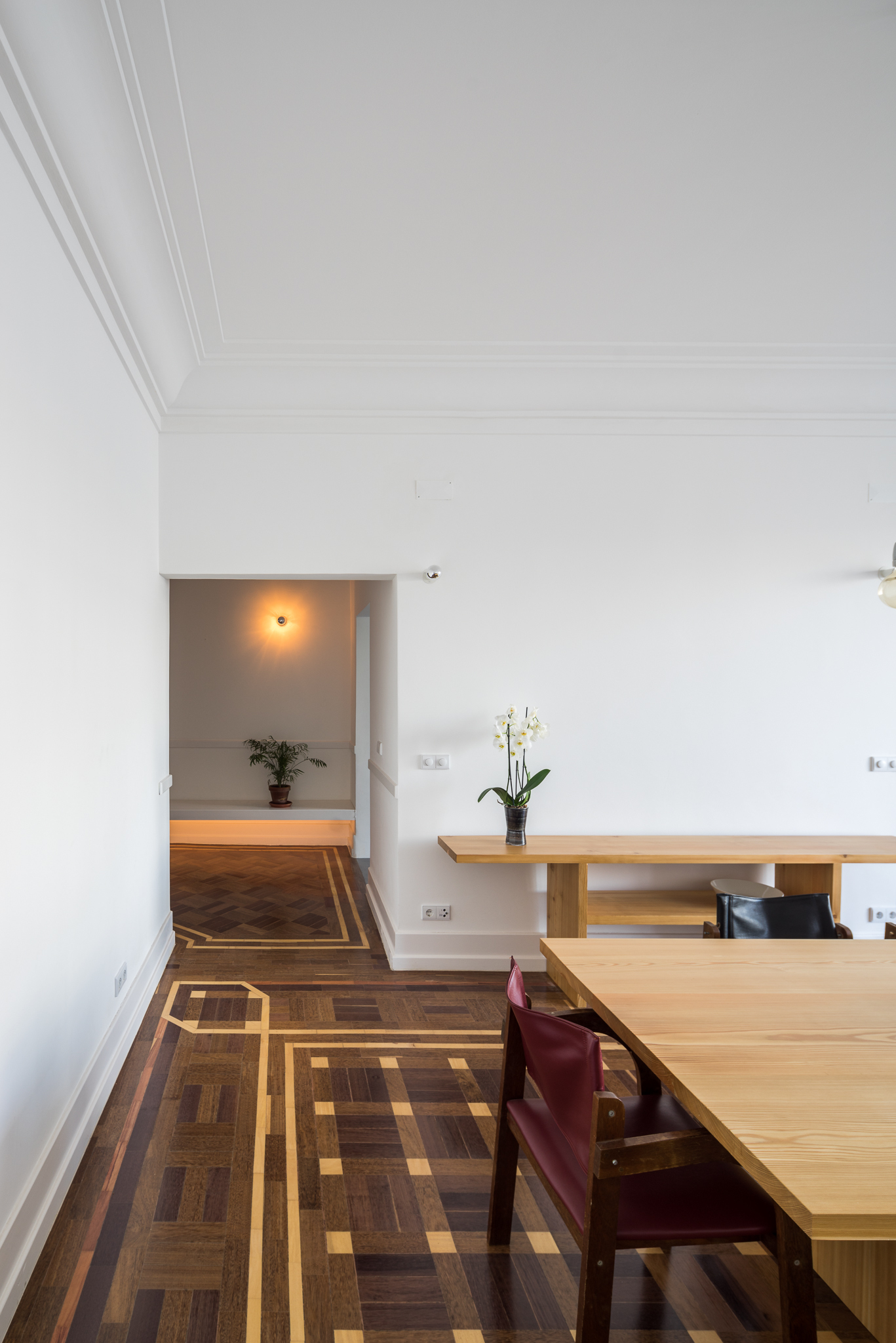 4. Cost-Effective Tips to Improve Your Apartment's Refurbishment
Having a great looking apartment can be a huge benefit to anyone and can make living in an apartment a much better experience. However, the cost of refurbishing an apartment can be expensive and a major burden on the budget. Fortunately, there are some cost-effective ways to improve the look of your apartment without breaking the bank. Let's take a look at some tips to help make your apartment look fresher, newer and more attractive. 1. Paint: One of the easiest and most effective ways to give your apartment a new look is to simply paint it. Start with the main living area such as the living room and bedroom. Use neutral colors that will appeal to most people and be sure to use quality paint for the best results. This can instantly give your space a more inviting atmosphere and make it look like you've spent much more time and money on it than you have. 2. Prioritize Repairs: Before anything else, take stock of what needs to be repaired in your apartment. This can be anything from holes in walls, leaky faucets and broken fixtures. Prioritize these repairs so that they are taken care of first and make points look much better while being cost effective at the same time. It may also help to look into DIY options as this can really help save money as long as you're comfortable with tackling these projects yourself. 3. Upgrade Fixtures: Another great way to make your apartment look new is to upgrade fixtures such as faucets, doorknobs and even light switches. These don't always have to be expensive, but they can make all the difference when updating your apartment's look. 4. Add Accents: Including accent pieces such as pillows, curtains and rugs can instantly transform a space and make it look more inviting. As with most other items for updating your home, you don't have to spend a lot of money here either - there are plenty of low-cost options out there that may still give you the effect you desire. By utilizing these tips, you need to be well on your way to making your residence feel brand new without breaking the bank! With just a couple updates here and there, you can create an entirely different atmosphere that makes coming home feel special every day! Image sources:https://www.shorebuild.co.nz/projects/apartment-refurbishment - https://www.archdaily.com/801298/apartment-refurbishment-aboim-inglez-arquitectos/584e698de58ece89a700020e-apartment-refurbishment-aboim-inglez-arquitectos-photo